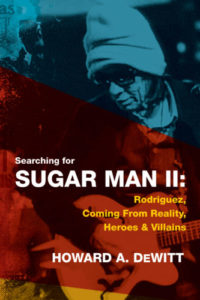 Searching for SUGAR MAN II: Rodriguez, Coming From Reality, Heroes & Villains
In South Africa and elsewhere, Sixto Rodriguez had a music career that rivaled that of the Beatles. But in America, he was just an unknown musician struggling to make ends meet and raise a family in Detroit, Michigan. As the Academy Award-winning documentary Searching for Sugar Man shows, Rodriguez was unaware of his own fame for decades.
In Searching for Sugar Man II, the second half of his biography of Rodriguez, Howard A. DeWitt presents a different perspective on the elusive musician. As DeWitt celebrates the career of a man who became a star at the age of seventy, he also shows how Rodriguez's story has been stolen, warped, and outright changed by some of his biggest "'fans." In this second part, DeWitt prompts a larger discussion about the predatory practices of the music industry and strives to return to Rodriguez control of his own voice and story.
American musician Sixto Rodriguez never realized he had become famous. He spent forty years making music but had only two failed albums—Cold Fact and Coming from Reality—to show for it.
At least Rodriguez thought those albums had failed, but in reality they gained new life and new fans an ocean away. While his work never caught on in America, music lovers in the United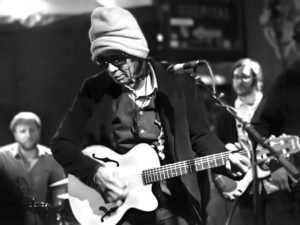 Kingdom, South Africa, and Australia kept his legacy alive through the decades. As chronicled in the 2012 documentary Searching for Sugar Man, fans eventually tracked down the elusive artist and showed him the impact he had on so many.
But this wasn't the whole story, as industry insider and author Howard A. DeWitt explains in this new biography of the controversial figure. DeWitt details the most important aspects of Rodriguez's life that the documentary failed to consider, including successful Australian tours in 1979 and 1981 and Rodriguez's tireless advocacy for the rights of immigrants, blue-collar workers, and impoverished people.
As DeWitt fills in these gaps, he shows the true power of Rodriguez's Cinderella story and the machinations of the many people in the music and film industries who wanted total control of the artist.